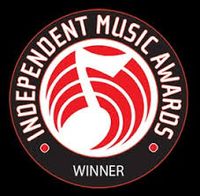 A South Texas native, Laura Marie grew up steeped in poetry and music, earning her degree in music education and paying her dues in bands in Central Texas and beyond. She is the winner of both an Independent Music Award and the OurStage Texas Lilith Fair Competition as well as a two time Regional Finalist in the Mountain Stage NewSong Contest. Audiences are continually drawn in to Laura Marie's performances because of her honesty and passion. She is also a music industry blogger, author, and BMI publisher with music licensed to TLC, M Cable Television Inc. and Bunim/Murray Productions through Discovery Networks Music Publishing and Human Factor Publishing. For more information on licensing, please contact her directly. 
Click the button above to join Laura Marie's circle of friends and be the first to learn about her latest projects and song releases!
Latest single written and performed by Laura Marie, produced and arranged by Mr. Matt Adler who also played guitars and keyboard sounds with Blake Alexander on drums and such.