Make an impact!
"Music makes you feel feelings, lyrics make you think thoughts, songs make you feel thoughts." - Ben Levin
Music is a powerful storytelling medium that can cut straight to the heart of all those who hear it. A custom song for a loved one is a brilliantly unique way to send a message from your heart to theirs.  Or, if you run a business or organization with a message, telling your story through a custom song will inspire, motivate, and reach people on a whole new level. 
"Laura Marie captures the most intimate details of the human condition and transforms them into a magnificent soundtrack of life."  - Steve Circeo, Americana Music Times 
"Laura Marie's music is a true delight. Her lyrics are honest and memorable." - Tim Slusher, Riff House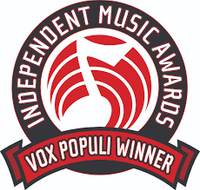 Laura Marie is the an Independent Music Award Winner, Two-time SW Regional Finalist for NPR's Mountain NewStage Competition, 1st Place OurStage Texas Lilith Fair Competition Winner, SW Regional Folk Alliance Showcasing Artist, Five time Dripping Springs Songwriter Festival Showcasing Artist, and Featured Artist Canto San Antonio Music & Art Project. Her music has been heard on numerous television shows and independent films worldwide through Discovery Networks Music Publishing and Human Factor Publishing. 
A custom song with original music and lyrics written for you by Laura Marie will create a beautiful, inspirational, and memorable experience you can cherish for a lifetime! Ready to make an impact? 
Client responses:
"I gave it to him this morning!! C... was speechless!! Amazed. Tears. You are amazing!! Thank you so much. I cannot express my gratitude and how this journey has been life changing." - A. C. Burke
"Laura, love the song!  Kathleen and I would love to have you play at our wedding." - Marc and Kathleen Weiss
"The song created for the Women's Conference at Our Lady of the Lake University is one of my favorites by Laura Marie. I absolutely love the lyrics and how they so beautifully honor women!"  - Virginia Valenzuela, OLLU Center for Women 
0:00/1:40

0:00/5:20

0:00/1:58

0:00/3:26

0:00/0:51

0:00/4:16