From your heartfelt feelings and memories to your company's mission or organization's message, a customized song is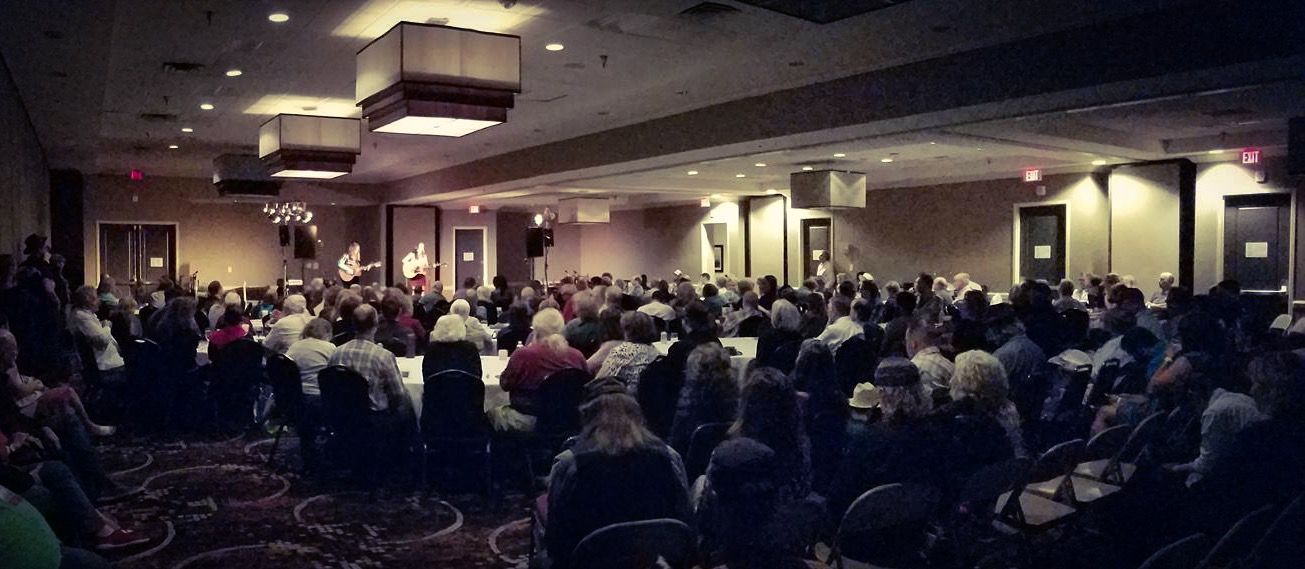 a memorable and unique way to connect to loved ones or larger audiences on an emotional level. Give your custom song as a gift or use it for live events, videos, tele-seminars, webinars, and more! 
Here's How It Works : 
1) Laura Marie will personally consult with you to determine the unique content, feel, and essence of your song. 
2) Next, Laura Marie will compose the melody of the song and write the lyrics in rough draft form. You will then be contacted to listen to the song and review the lyrics over email. Any revisions will be made and, upon your approval, Laura Marie will take the next big step. 
3) Your song (either an acoustic or full band arrangement) is recorded, edited, mixed, and mastered in the recording studio. 
4) You'll be sent an MP3 version of the song along with the master CD and the song lyrics. An exclusive music industry custom song plaque with engraved lyrics and CD to look just like a "platinum album" tribute to you can be added at this point as well! 
5) If you want to make this EVEN MORE personal, you can have Laura Marie sing and unveil your song LIVE at your event in front of your audience! (subject to availability)
6) Your audience falls in love with the song and your custom message runs on repeat in their heads and hearts!
We want you to be excited about the possibility of having your very own song. In fact, it's MORE THAN a song, it's an experience you will remember for the rest of your life. 
Laura Marie takes a VERY limited number of clients per year, so plan ahead and reserve your order well in advance. Should you have any questions or simply want to get started, send an email to info@lauramariemusic.com with "Custom Song" in the subject line.
Live Performance/Guest Speaker
Take your songs's message to the next level with a live performance!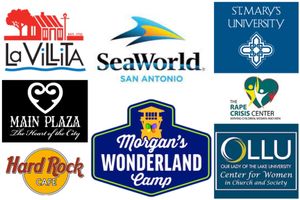 Laura Marie performs solo acoustic, as a duo, trio, or full band from music venues and private concerts to corporate events and even webinars! Whether you want to inspire your audience with a custom song reveal or create a warm and welcoming atmosphere for the evening contact Laura Marie at info@lauramariemusic.com with "booking" in the subject and schedule her for your event today! 
"Laura Marie is an incredibly talented musical storyteller and so very easy to work with. I was recently tasked with selecting the live music act for a VIP event and thankfully our city has so many wonderful musicians to choose from, but what sets Laura Marie apart is her ability to effortlessly create a classy and chill coffeehouse vibe in a corporate setting. Her combination of originals and covers provided a relaxed and comfortable underscore for an evening of mix and mingling while also offering an opportunity for those that want to sing along.  I look forward to many events working together! " – Nikki Young, Edutainment Director, Morgan's Wonderland Inclusion Foundation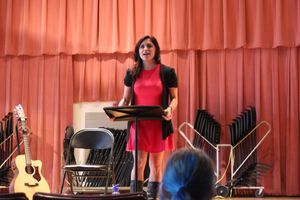 As a guest or keynote speaker, Laura Marie has spoken on songwriting, kindness and compassion, various aspects of the music business, and has thoughtfully and sensitively shared her experiences of being a sexual assault and suicide attempt survivor. 
"I can't tell you, except to just keep saying it, how awesome you were today. Thank you so much for sharing your talent and your personal story with a room full of strangers. I'm blown away by your courage and conviction for what you stood there and did this morning. Thank you sooooooo much!" - Chloe Power, Director of Community Relations, The Rape Crisis Center
Laura Marie is available to speak and perform at conferences, seminars, corporate trainings, colleges, grade schools, music festivals, and private events. Some notable events and venues include: Sea World Seven Seas Festival ✣ Sea World Christmas Celebration ✣ Rape Crisis Center's Take Back Night ✣ Rape Crisis Center's Partners for Hope ✣ Northeast Regional Folk Alliance ✣ Southwest Regional Folk Alliance ✣  OLLU Center for Women ✣  Main Plaza of San Antonio (The Heart of the City) ✣ The Shops at La Villita ✣ St. Mary's University ✣ Fiesta Oyster Bake ✣ Red Gorilla Music Fest ✣ King William Fair ✣ Dripping Springs Songwriters Festival ✣ Anderson Fair ✣ Dewey Beach Music Conference ✣ Springboard Music Festival ✣ The Bitter End (NYC) ✣ Midnight in the Garden of Good and Evil /Fiesta Youth ✣ Luminaria Arts Festival ✣ Fair Oaks Country Club ✣ Morgan's Wonderland ✣  San Antonio Country Club ✣ The Argyl
"Laura Marie has been a repeat performer for our Annual Fiesta Masquerade event for 4 years.  Her music of originals and classics transforms a room and creates an ambiance like no other.  You will be truly impressed with her award winning talent." - David Laidacker-Luna, President, Fiesta Youth
Basic package starts at $2500 and includes: the interview; the lyric-writing process; musical composition; acoustic  instrumental and vocal arrangements; song reveal and feedback sessions; sound recording with engineering, mixing, and mastering; and production and delivery of high quality audio files (wav or aiff along with mp3 version). Payment plans available.
Upgrades available: full band arrangement or orchestration; live performance at an event; music video with your own photo slideshow; original framed handwritten draft of the song; engraved lyrics plaque; copyright share or royalty benefits and more!